How to Set or Change Homepage in Dolphin Browser Running on an Android Phone?
Learn how to set your Dolphin browser's homepage to display your own page when you open the browser. It is best to set your homepage to a bookmark manager/organizer (such as the one provided by our website) so you have access to all your links from one place.
Step 1: Open the Dolphin Browser and Click on the Dolphin Icon
When you open your Dolphin browser, you will see a dolphin icon on the middle-bottom of your screen. Click on that icon to see the options menu.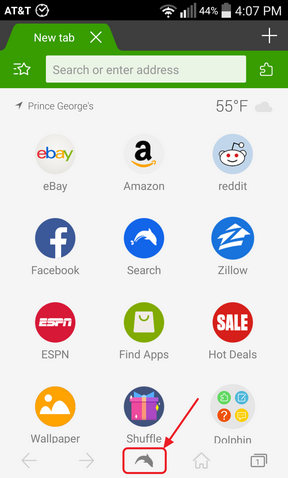 ---
Step 2: Select the Settings Icon
After the options menu opens, select the "Settings" icon.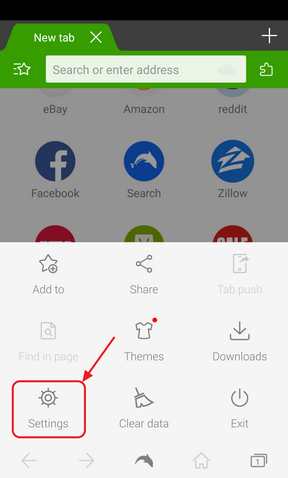 ---
Step 3: Select the Advanced Menu Item On the Top
In the settings screen, you'll see two options on the top: (1) General and (2) Advanced. Select "Advanced" to get to the advanced options.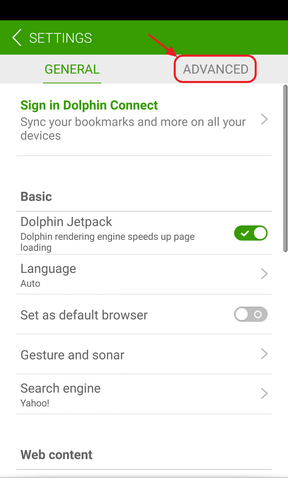 ---
Step 4: Select the Set My Homepage Option
Once you are in the Advanced menu, look for the "Set my homepage" option under the "Customize" section. Select this option to set a custom web address and URL.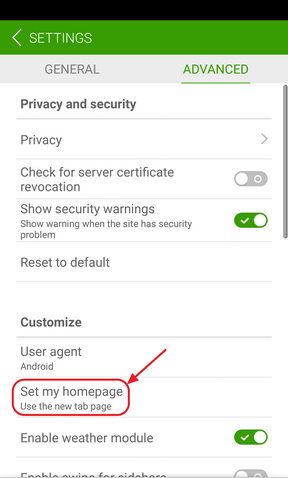 NOTE If you have an online bookmark manager, use that page as your homepage.
---
Step 5: Select the Customize Option
When you choose the "Set my homepage" option, a dialogue will come up allowing you to customize your homepage. Select the "Customize" option.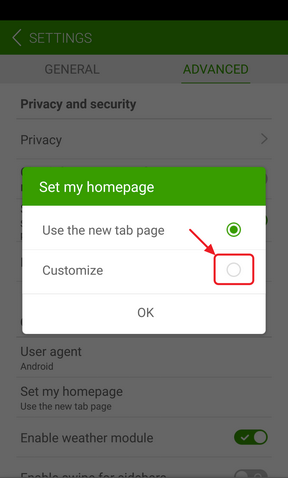 ---
Step 6: Type in Your Homepage for Homepage Ninja
After you select "Customize", you'll see a text box come up. Delete the text and put in your homepage.ninja homepage. In this example, the person's username is "Alex", so their homepage is https://homepage.ninja/alex. When you are done, select "Ok" to save your customized homepage settings.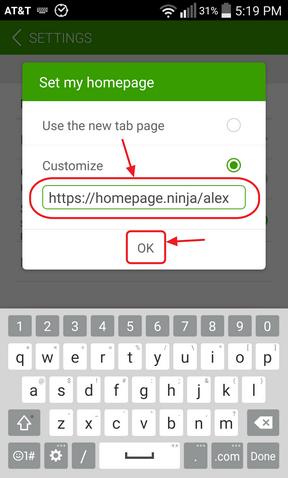 ---
Step 7: Settings Should Be Updated
After you click "Ok", your customized homepage settings will be saved and you will be taken back to the advanced settings page. You can verify that you typed in the correct web address/URL by looking under the "Set my homepage" section.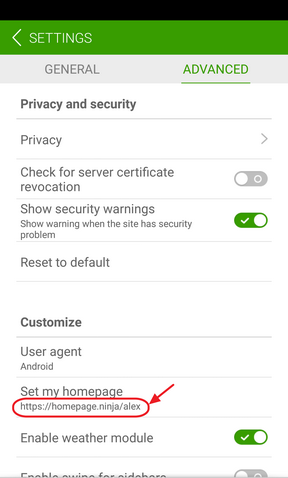 ---
Step 8: Close Your Dolphin Browser
If you are happy with your homepage settings, close the dolphin browser. This will allow you to test if the changes you made to your homepage settings are working.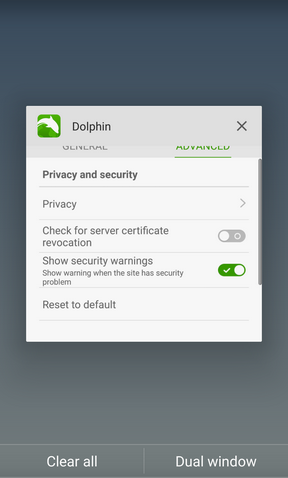 ---
Step 9: Open Your Dolphin Browser To See Your Homepage
After you closed your Dolphin browser, open it up again. When it opens, you should see your homepage as the first page being displayed. Now you are all set to use homepage.ninja.